Comfort women were young women in the Philippines who were forcibly placed in brothels and subjected to sex slavery, where Japanese soldiers repeatedly raped them with no consideration for their welfare. There are as well Korean Comfort Women. Even in their early teens, these girls are already violated by these Japanese men, where several soldiers go through one girl in one day. After the war ended, these comfort women lived in the ghost of their past because of the intense trauma that took place in the Second World War.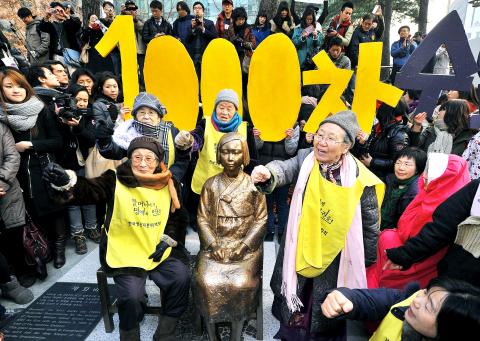 One can only imagine the trauma that these inflict on the victims, physically, mentally, and emotionally. In fact, their experience makes them more susceptible to other diseases, especially those relating to their reproductive health.
The human papilloma virus, or HPV, is the most common viral infection of the reproductive tract. Most sexually active women and men will be infected at some point in their lives and some may be repeatedly infected. The peak time for acquiring infection for both women and men is shortly after becoming sexually active. You only need skin-to-skin contact for HPV to be transmitted, and not necessarily penetrative sex.
While most HPV infections usually clear up without any intervention within a few months after acquisition, with about 90% clear within 2 years. However, there are very few types of HPV can persist and progress to cancer.
Cervical cancer is by far the most common HPV-related disease. Nearly all cases of cervical cancer can be attributable to HPV infection. This is something we can attribute to the inhumane practices by the Japanese soldiers, who performed unsafe sex on the women.
Images by
http://i.dailymail.co.uk/i/pix/2011/10/04/article-2045177-0E09C1F600000578-595_468x286.jpg
http://www.taipeitimes.com/images/2011/12/15/p05-111215-323.jpg